Esthetic Services
Lash Extensions
Wake up with beautiful lashes! This is a semi-permanent option for adding length and volume to your natural eyelashes. One lash extension is dipped in glue, then applied to one natural lash. This process usually takes around an hour and a half. Fill-ins are recommended every 2/3 weeks to replace the lashes that have previously shed - this keeps the lashes full and clean. This is a great service to accentuate the eyes and brings femininity to the face with little to no effort!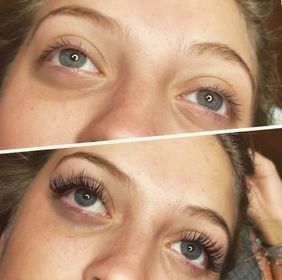 Lash Lift & Tint
A lash perm curls your lashes. It 'lifts' your lashes up from the base using a safe perm solution. A black tint is then applied making them more prominent to give a mascara like look!! This service doesn't necessarily take the place of mascara, however it helps them become lifted with a more curled effect comparable to how you would curl your eyelashes with an eyelash curler. Results last anywhere between 4-6 weeks!! This is a great, natural solution for people who don't want the upkeep or dramatic-ness of lash extensions.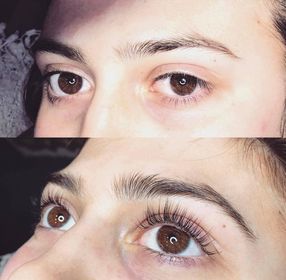 ---
Book Your Appointment Today!
Want to book an appointment with Alesha? Give us a call today at (865) 257-4677 and we'll get you scheduled!
(865) 257-4677